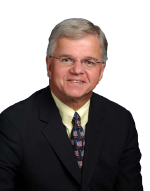 Assembly District 2
July 11, 2008
Fred W. Thiele, Jr. applauds Final Passage Of Bill To Cover Lyme Disease Treatment Under Workers' Compensation Law
Assemblyman Fred W. Thiele, Jr. (R, I, C – Sag Harbor) applauds the final passage of legislation to include Lyme disease as an occupational disease to be compensable under the Workers' Compensation Law. The bill passed in both houses and is currently awaiting delivery to the Governor for his consideration.
"Lyme disease is a terribly serious illness that is, unfortunately, prevalent here on Long Island. It is imperative that all sides come together in order to protect our constituents, friends and family from this insidious disease and to ensure those afflicted with the disease have the best care possible. Passage of this legislation is an important step; however, there is more that can be done. For example, health insurance companies should cover long-term care for those suffering from Lyme disease and other tick-borne pathogens," stated Thiele, who as a member of the Assembly Ways and Means Committee was instrumental in passage of the legislation.
The bill, Assembly Bill 3897, was introduced by Long Island state lawmakers to help workers who contracted Lyme disease, as a result of their employment, cover the cost of this debilitating disease. Active in spreading awareness about Lyme disease for many years, Thiele also has legislation, Assembly Bill 1041, which would require health insurers to provide coverage for long-term medical care for patients with Lyme disease or other tick-related pathogen. Current state insurance laws do not specifically stipulate health insurance companies must cover long-term treatment for tick-related pathogens, like Lyme disease, human granulocytic ehrlichiosis, or Rocky Mountain spotted fever, among others.
Long Island is a hot spot for Lyme disease. In fact, Long Island has the highest rate of Lyme disease cases in the world. Blacklegged or deer ticks, the most common ticks which cause Lyme disease, are carried by the over 20,000 deer that live in Long Island. Additionally, other ticks are established on Long Island's beaches and grasses as well, including Lone Star Tick and American Dog Tick. Both ticks carry diseases that can hurt humans.
Assemblyman Thiele recommends all Long Islanders to take precautions against ticks this summer. Wearing long sleeves and pants, as well as DEET repellent, is a good safeguard, however, when at the beach most of us are not wearing long clothes. That's why it is important to check yourself and your family, and pets, routinely for ticks. If you do spot a tick, remove it immediately and ensure that the entire tick has been removed. After cleaning the wound, save the tick in a bag or jar and be sure to seek medical attention immediately if you feel sick or develop flu-like symptoms.
SEE GOVERNOR PATTERSON'S STATEMENT UP ON HIS VETO OF THIS BILL
SEE OTHER PROPOSED BILLS
AMY PAULIN IN THE NEWS

http://www.amypaulin.com/news_detl.asp?id=70
Friday, August 08, 2008
State on Hook for Fees When Losing Public-Record Lawsuits
By Heather Senison [The Journal News]
People who successfully sue the state to get access to public records and attend government meetings no longer will have to pay their own legal fees, under a bill signed this week by Gov. David Paterson.
"This legislation will deter government agencies from violating the Open Meetings Law," said Robert Freeman, executive director of the state Committee on Open Government.
Paterson also said he vetoed 33 bills, many of which he said would have required spending the state can't afford.
The freedom of information bill, which takes effect immediately, requires that government agencies that lose such lawsuits pay the legal bills of those who sued.
The legislation encourages people who have been wronged by the public process to take action, since the cost of a lawsuit can be prohibitive, said Assemblywoman Amy Paulin, D-Scarsdale.
According to a memo accompanying the bill, the costs will have to be reasonable, and reimbursement will not be awarded for a lawsuit that potentially could have been settled without court action.
"When government is required to be more open and accountable, it benefits everyone. It helps restore the people's confidence in the public process," said Paulin, who sponsored the bill along with Sen. Stephen Saland, R-Poughkeepsie.
Among the vetoed bills were ones that would have:
Paterson also signed bills that:
Give volunteer firefighters and ambulance workers access to health insurance plans offered to municipal employees.
Require special training for teachers and administrators who deal with autistic children.
Doctors are Protected OPMC Reform Signed by Gov. Paterson 2008
OPMC Reform Patient Safety Law
Go here for More Lyme activism in NY
Occupational Lyme NYS Workers Comp 2008
Fred W Thiele applauds final passage of bill to cover Lyme and tick-borne disease under workers comp
Gov P Denies Workers Comp to occupationally contracted Lyme and tick-borne disease