EMPIRE STATE LYME DISEASE ASSOCIATION Books & resources
Treatment of Chronic Lyme – 51 Case Reports by Burton A Waisbren Sr MD
Dr Waisbren is a Founding Member of the Infectious Diseases Society of America. People in the field of Lyme disease research believe that Waisbren's book may be the most important Lyme disease book written so far. It may close some of the gaps between the two schools of thought concerning the treatment of Lyme disease. What sets this book apart from other Lyme-related books are the credentials of the physician who wrote it: Dr Burton A Waisbren, MD, FACP, FIDSA, has been practicing medicine for over 57 years and has published research on Lyme disease in prestigious journals. In 51 Cases, he shares the treatment strategies and protocols that he utilized in 51 cases of chronic Lyme disease and he presents essays containing his professional analysis of the cases. Waisbren is a current Fellow of the Infectious Diseases Society of America (IDSA) and he is also one of its founding members. The IDSA is a prestigious physicians' society that has generally taken the position that chronic Lyme disease is not a scientifically-proven medical condition, or at least, that it should not be treated with long-term antibiotics in most circumstances. Many believe that the IDSA's position on this issue has negatively impacted the credibility of Lyme disease physicians who desire to help their patients with chronic Lyme disease. The IDSA's policies have drawn fire from numerous people including politicians like Richard Blumenthal, US Senator from Connecticut and former Connecticut Attorney General.
Dr. Waisbren's new book, Treatment of Chronic Lyme – 51 Case Reports and Essays in Their Regard explains that chronic Lyme disease is, in fact, a real medical condition which demands appropriate and aggressive treatment. Waisbren, remember, is one of the founding members of the IDSA itself. Waisbren's book, together with other offerings for instance the film documentary, Under Our Skin, which won multiple awards, and other award-winning Lyme books, are important steps in helping Lyme sufferers gain recognition, a voice, and vindication in their desire to recover, get healed and live normal lives. Waisbren has 57 years of practicing medicine, a valuable contribution alone, however, his methodologies for treating Lyme disease will be useful to the physicians, researchers and patients who read his book.
Open Eye Pictures multi-award winning film documentary Under Our Skin
.<![if !vml]>

<![endif]> <![if !vml]>

<![endif]>
Also See Emergence at http://openeyepictures.com/emergence#emergence-1
PLEASE NOTE WELL: Dr Alan MacDonald said that all you need to know is in a book published in 1947
Penicillin in Syphilis http://jama.ama-assn.org/content/134/18/1576.2.short
Since this article does not have an abstract, we have provided the first 150 words of the full text.
By Joseph Earle Moore, M.D., Associate Professor of Medicine and Adjunct Professor of Public Health Administration, the Johns Hopkins University, Baltimore. Fabrikoid. Price, $5. Pp. 319, with 57 illustrations. Charles C Thomas, 301-327 E. Lawrence Ave., Springfield, Ill., 1946.
Excerpt
With characteristic thoroughness Moore presents the essential points of penicillin therapy in easily understandable form. Those interested in the clinical use of penicillin will find the section on penicillin in early syphilis very valuable. The same applies to the chapters on syphilis in pregnancy, congenital syphilis, benign late syphilis, cardiovascular syphilis and ocular syphilis. Following a detailed discussion of treatment in these forms of syphilis the author gives a short, pertinent summary of results. Nearly half of the text is devoted to fundamental information on the chemistry, pharmacology, therapeutic activity and mode of action of penicillin. The section on the pharmacology of penicillin in the central nervous system contains timely advice, and the chapter on toxicity is of special interest to the practitioner. Those who plan to read this book will be disappointed if expecting to find solutions for all of the problems of penicillin therapy in syphilis.
ANOTHER LINK: PENICILLIN IN SYPHILIS. [Hardcover] Joseph Earle. Moore (Author) http://www.amazon.com/PENICILLIN-SYPHILIS-Joseph-Earle-Moore/dp/B000VR1HK4/ref=sr_1_1?s=books&ie=UTF8&qid=1335378370&sr=1-1
ALSO SEE: Syphilis (ISBN 10: 1142233154 / ISBN 13: 9781142233150 ) Thompson, Loyd Oscar
http://www.abebooks.com/ This item is printed on demand. Bookseller Inventory # IH-9781142233150 Synopsis: This is a reproduction of a book published before 1923. This book may have occasional imperfections such as missing or blurred pages, poor pictures, errant marks, etc. that were either part of the original artifact, or were introduced by the scanning process.
ALSO SEE The Third Great Plague and download for free
Special Mention:
Beating Lyme by Constance A. Bean was noted by mainstream publications as a great book on Lyme
<![if !vml]><![endif]>

Lyme Disease

The Ecology of a Complex System

by Richard Ostfeld
Lyme disease, Gardner, T. (2001) In J.S. Remington and J.O. Klein (Eds.), Infectious Diseases of the Fetus and Newborn Infant (5th edition)(pp. 519-641) New York W.B. Saunders Company ISBN 0721679765
With 888 citations from across the scientific journal and research spectrums, this is one of the most comprehensive works on Lyme disease in the medical field. In addition to her focus on the possibility of gestational Lyme disease, Gardner spends ample time on the etiology and pathology of the disease in the general population. The subsequent 6th edition replaced this installment with a much shorter one.
Books by Paul Ewald on persisting infections:
Plague Time: The New Germ Theory of Disease http://www.amazon.com/gp/product/0385721846?ie=UTF8&tag=thesergro-20&linkCode=as2&camp=1789&creative=9325&creativeASIN=0385721846
Evolution of Infectious Disease http://www.amazon.com/gp/product/0195111397?ie=UTF8&tag=thesergro-20&linkCode=as2&camp=1789&creative=9325&creativeASIN=0195111397
The Third Great Plague by John H Stokes (Great Book on "Lyme Borreliosis") Published in 1917 - Download from: http://empirestatelymediseaseassociation.org/BOOKS/The_%20Third_Great_Plague.htm
Out of the Woods by Katina I. Makris, CCH, CIH, a certified Homeopathic Practitioner for 25 years. Her life became completely destroyed by a misdiagnosed case of Lyme. A touching memoir as well as a resource guide for the processes of mending from this disease.
A modern review of syphilis
http://www.pubmedcentral.nih.gov/articlerender.fcgi?artid=1360276&tool=pmcentrez
Other resources: A journal article comparing T. pallidum and B. burgdorferi http://www.jci.org/articles/view/12484/version/1
GREAT FEUDS IN MEDICINE and GREAT FEUDS IN SCIENCE both by Hal Hellman where he illustrates examples of the liveliest medical and scientific disputes ever
PROJECT DAY LILY by Garth & Nancy Nicolson cited among most relevant literature since 1530 (See Wikipedia for the true story of the discovery of a biological agent in Gulf War veterans' blood.)
Cell Wall Deficient Forms Stealth Pathogens by former Nobel Prize nominee, Lida Mattman, PhD
PLAGUE'S PROGRESS, BIOGRAPHY OF A GERM, other books by Arno Karlen
Patients' recommendation:
The Lyme Disease Survival Guide by Connie Strasheim
Recipes For Repair A Lyme Disease Cookbook by Laura Piazza and Gail Piazza
<![if !vml]>

<![endif]>
<![if !vml]>

<![endif]>
<![if !vml]>

<![endif]>
<![if !vml]>

<![endif]><![if !vml]>

<![endif]>
<![if !vml]>

<![endif]><![if !vml]>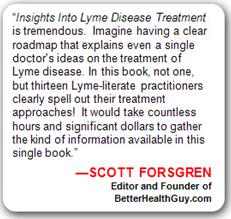 <![endif]>
FREE BOOKS!
<![if !vml]>
<![endif]>
<![if !vml]>

<![endif]>
Or go to: <![if !vml]>

<![endif]>
Also go to the following for free books:
<![if !vml]>

<![endif]>
ALSO SEE The Third Great Plague and download for free:
Great Book on "Lyme Borreliosis" Published in 1917 The Third Great Plague: A Discussion of Syphilis for Everyday People by John H. Stokes
Book found at http://empirestatelymediseaseassociation.org/BOOKS/The_Third_Great_Plague.htm
A modern review of syphilis http://www.pubmedcentral.nih.gov/articlerender.fcgi?artid=1360276&tool=pmcentrez
Other resources: A journal article comparing T. pallidum and B. burgdorferi http://www.jci.org/articles/view/12484/version/1
Pictures of Relevant Books – most found on Amazon.com
<![if !vml]>

<![endif]>
<![if !vml]>

<![endif]>
<![if !vml]>

<![endif]>
<![if !vml]>

<![endif]>
<![if !vml]>

<![endif]>
<![if !vml]>

<![endif]>
<![if !vml]>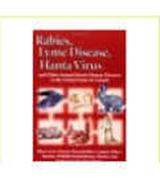 <![endif]><![if !vml]>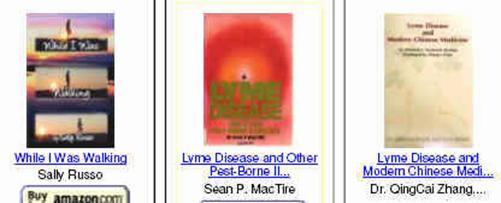 <![endif]>
<![if !vml]>
<![endif]>
<![if !vml]>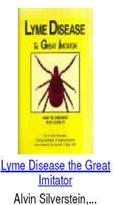 <![endif]><![if !vml]>
<![endif]>
<![if !vml]>

<![endif]> <![if !vml]>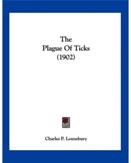 <![endif]>
<![if !vml]>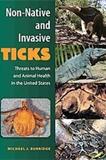 <![endif]> <![if !vml]>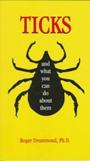 <![endif]> <![if !vml]>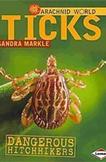 <![endif]> <![if !vml]>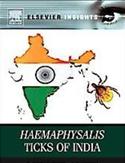 <![endif]> <![if !vml]>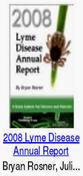 <![endif]>
<![if !vml]>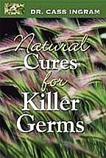 <![endif]> <![if !vml]>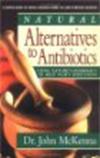 <![endif]> <![if !vml]>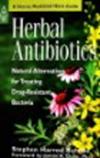 <![endif]> <![if !vml]>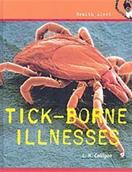 <![endif]> <![if !vml]>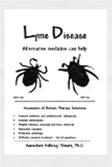 <![endif]>
<![if !vml]>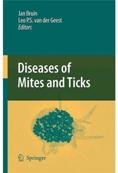 <![endif]> <![if !vml]>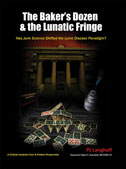 <![endif]> <![if !vml]>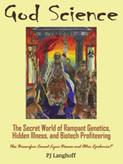 <![endif]> <![if !vml]>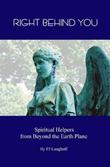 <![endif]>
<![if !vml]>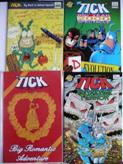 <![endif]> <![if !vml]>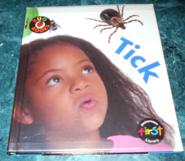 <![endif]> <![if !vml]>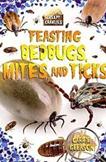 <![endif]> <![if !vml]>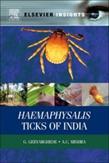 <![endif]>
ALSO SEE
http://www.empirestatelymediseaseassociation.org/BOOKS.htm